Welcome!  We're so glad you're here!
Are you looking for a simple way to calculate how much mulch to buy for your garden this year?  Then you've come to the right place!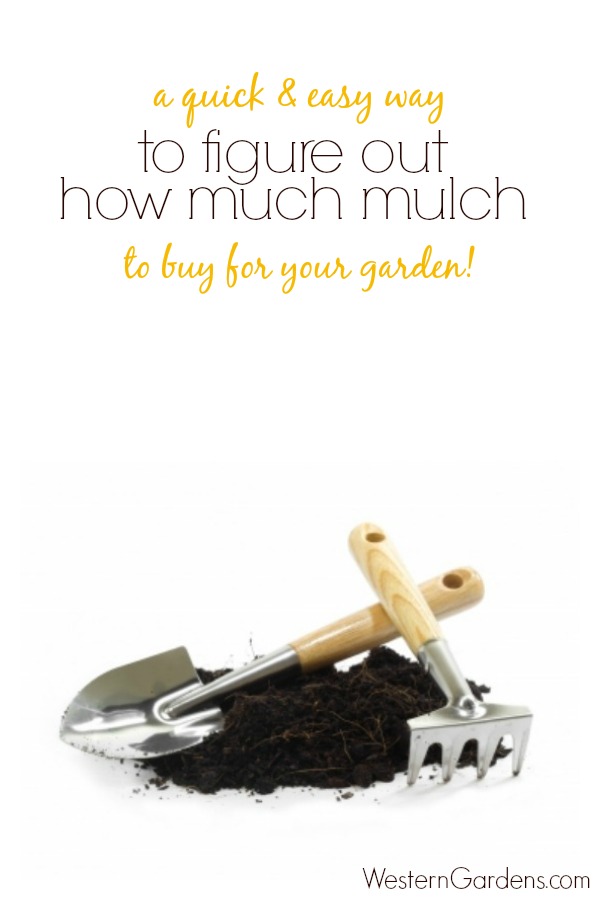 We're making it easy for you to calculate just how much mulch you'll need to get the correct coverage for your garden.  This simple formula will make it quick and painless for you to figure out how much to buy without the headache of getting way too much or coming up short.
But wait!  Do you really need to worry about mulch?  Can't you just skip it?
Putting mulch on your garden beds is important for several reasons:  
It provides nutrients to the soil that last year's plants took  

It helps with weed control (and who doesn't need that?!)

It reduces soil heat by 10°

It gives your beds a fresh look
To calculate how much mulch you should buy for your garden, we need to use a little bit of math.  Don't let this scare you!  It's actually really simple, and we're going to break it down so you know exactly what numbers you need and what to do with them.  
There are several ways to calculate cubic feet (which is what we're after), so if you've used a different equation that you like better, keep using it!  We're sharing how we like to do it.  The general equation we use looks like this: (AxD)/324.
Click NEXT to see how to work the equation!
Image courtesy of winnod at FreeDigitalPhotos.net
The following two tabs change content below.
Western Gardens
We are Utah's leading garden center along the Wasatch Front. We're passionate about gardening and helping you succeed! As a 3rd generation family-owned company, we have the knowledge and expertise to help you grow your best garden yet. Visit us in Downtown Salt Lake or West Valley for what grows here.
Latest posts by Western Gardens (see all)