Resources for Preventing Poisoning by Plants and Pesticides
We have compiled a list of resources that you can contact or research to get more information on pesticides and poisonous plants. You will find locations and phone numbers, materials for learning and informational sites if you are interest in learning more about the subjects of this guide. Please note, they are listed in alphabetical order.
ASPCA Poisonous Plants is dedicated to informing people which plants are poisonous to pets and animals.
Centers for Disease Control and Prevention Poisoning Prevention focuses on providing tips to prevent accidental home poisonings, including those by pesticides and plants.
Clemson Cooperative Extension's Home & Garden Information Center gives a thorough overview of poison ivy, a plant that commonly causes skin irritation in children.
Early Childhood Learning & Knowledge Center shares information about poisonous plants and lists both non-poisonous and poisonous plants in charts.
Penn State Extension Pesticide Education is a fun portal that allows families to learn about pesticide safety in a fun way.
Poison Control is the place to call when you suspect your child has ingested or touched a poisonous plant or pesticide. You can get help online or call 1-800-222-1212.
Poisonous Plants in the Home Landscape is a publication by Montana State University professor of horticulture R.E. Gough that lists 72 plants and tells which parts of the plants are poisonous and whether they are dangerous through contact or ingestion.
Quills Up! Spike's Poison Prevention Adventure is an engaging video for preschool-aged children that includes life lessons in poison prevention including staying away from plants and pesticides.
Texas A&M AgriLife Extension Earth-Kind Landscaping shares a chart of the more common poisonous plants.
The University of California, Berkeley's CalPhotos: Plants is an image database that contains over 300,000 pictures of plants to help determine if the plants you see on a daily basis are poisonous or not.
U.S. Department of Health & Human Services: Poison Proof Your Home offers tips for preventing poisoning by plants and pesticides.
Author:  Angie Bersin, Redfin
Angie is a Marketing Coordinator at Redfin and creates content for the Redfin blog. She writes on a variety of topics including outdoor activities, fitness trends, and real estate. In her free time, Angie enjoys hiking with her dog, exploring the beautiful city of Seattle, and traveling the globe.  See original article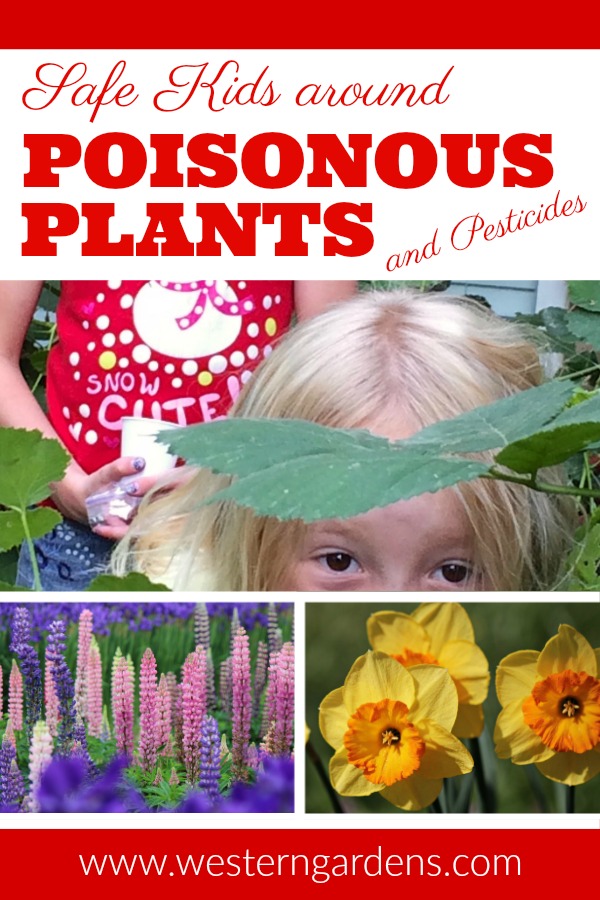 The following two tabs change content below.
Western Gardens
We are Utah's leading garden center along the Wasatch Front. We're passionate about gardening and helping you succeed! As a 3rd generation family-owned company, we have the knowledge and expertise to help you grow your best garden yet. Visit us in Downtown Salt Lake or West Valley for what grows here.
Latest posts by Western Gardens (see all)